Octanedioic acid CAS 68937-75-7 Nonanoic acid
Common name Octanedioic acid English name Nonanoic acid
CAS No. 68937-75-7
Molecular weight 158.23800
Density N/A Boiling point 254.5ºC
Molecular formula C9H18O2 Melting point 12.4ºC
MSDS US version
Flash point N/A
Synonyms: Caprylic acid (8-10 acid, C8C10 acid); 810 mixed acid; Caprylic acid C8-10; Caprylic acid C8-10,68937-75-7; Fatty acid C8C10 (caprylic acid); 810 acid; C8-10 acid; Caprylic acid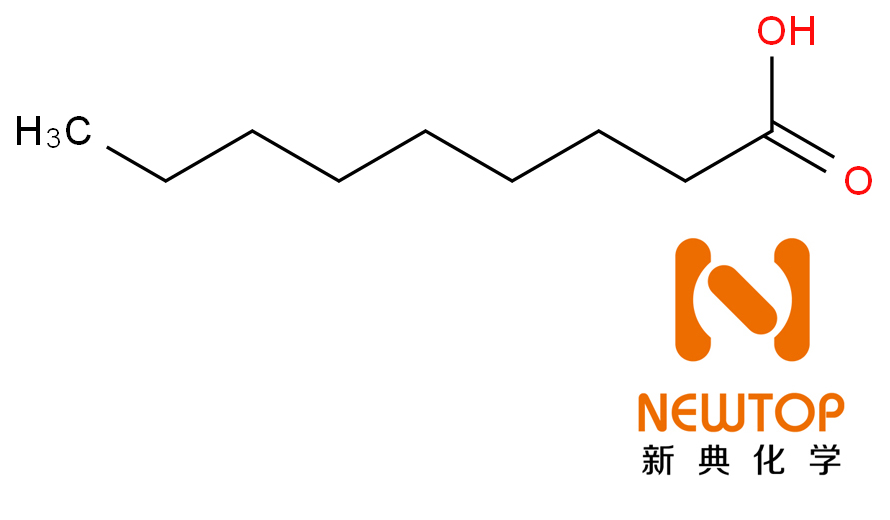 CAS:
68937-75-7; EINECS: 273-086-2
C810 acid: Caprylic-CapricAcidBlend; Caprylic/CapricAcid; Octanoic/DecanoicAcid
English Name:
FattyAcidsC8C10; CAPRYLIC/CAPRICACID; Octanoic/DecanoicAcid/FattyAcidC8-C10
Molecular Formula:
C8H16O2+C10H20O2;
Properties:
Light amber to colourless clarified liquid with an oily odour.
Parameters:
Content >99.9%, Acid value/360, Saponification value/361, Iodine value/0.18, Fatty acid composition: C8 is 59.5, C10 is 40.1.
Name of octanedecanoic acid
Chinese name Octanedioic acid
English name Nonanoic acid
Physical and chemical properties of octanedecanoic acid
Boiling point 254.5ºC
Melting point 12.4ºC
Molecular formula C9H18O2
Molecular weight 158.23800
Precise mass 158.13100
PSA 37.30000
LogP 2.82160
Octanedioic Acid Safety Information
Customs code 2942000000
Octanedioic acid Customs
Customs Code 2942000000
Fatty acids are a class of carboxylic acid compounds consisting of hydrocarbon groups linked to carboxylic acids. They are widely used as raw materials in various industries and as intermediate products in the chemical synthesis of antibacterial pesticides and other products.
It is used as a raw material for plasticizers, stabilizers and flame retardants in the plastics industry; lubricants, rust inhibitors and hydraulic fluids in the petroleum and metalworking industries; surfactants for textile coatings and mineral processing; the production of alkyl chlorides of agricultural products, methyl octanoate; and synthetic triglycerides of caprylic acid, pentaerythritol esters and polyol esters as metal lubricants, lubricants and emollients for personal care products.
Technical and business contact number: Manager Wu 183-0190-3156